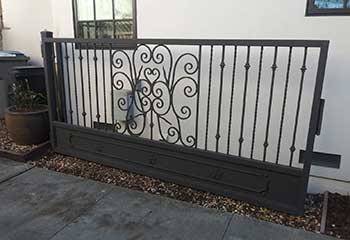 Gate Repair
Customer Issue: Mr. Goodman's swing gate made a lot of noise while opening and closing. It became hard to move, and hung down rather than straight across. He contacted us for help.
Our Solution: The hinges on Mr. Goodman's driveway gate were starting to break down over time, hence the sagging and other issues with it struggling to move correctly. Our professionals used careful welding to repair the hinges and realign the doors properly so they could close completely again without any problems.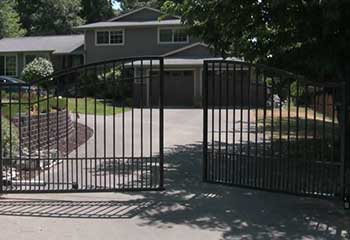 Gate Opener Repair
Customer Issue: Ms. Chavez's driveway gate didn't respond when she tried opening it, leading to her calling us for assistance out of concern of there being a deep problem that could lead to it breaking down.
Our Solution: Our experts worked diligently to determine the root of the problem, and inspected the LiftMaster LA500UL opener. Its sensors weren't working correctly, hence causing the trouble. Our team replaced them right away and followed this up with some testing to assure that the gate would now move when told.
Jennie Chavez
- Grapevine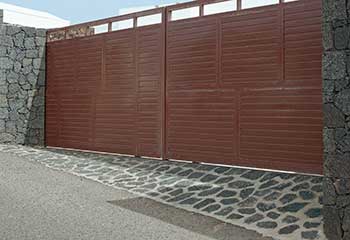 Wooden Gate Repair
Customer Issue: Mr. Christensen's wooden gate had been damaged by insects, along with wear and tear over the years, and needed to be repaired.
Our Solution: Our team brought in new wood to replace the planks that needed it on the customer's driveway gate, such as pieces that were gnawed down or starting to break. A few other parts also needed to be repaired to get it completely back in smooth, working order, and our technicians took care of it.
Corey Christensen
- Coppell